Bubble London 28 – 29th January 2018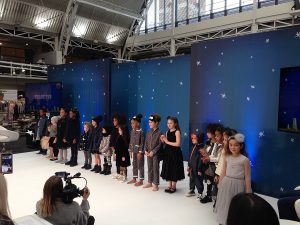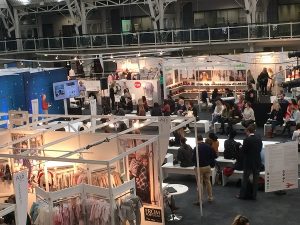 Gorgeous children in beautiful clothes, footwear and accessories on the catwalk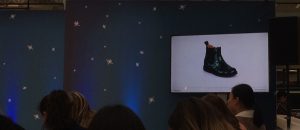 G3160081-7 Green metallic Chelsea boot available in sizes 24 – 40 featured in the 'Luna' trend forecast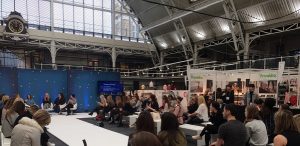 Programme of panel discussions and presentations on the event's stage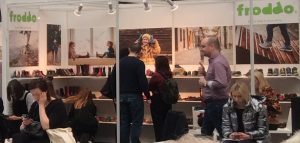 The Froddo stand was busy throughout the show
Bubble London took place this Sunday and Monday at the Business Design Centre in Islington and it was a very busy, successful show for the Froddo brand. Kidsnewshoes had a corner stand in a fantastic location right next to the event's stage and Froddo's colourful new AW18 collection attracted lots of interest from both new and existing retailers. The whole team managed to be there over the two days, Pauly, Katharine, Yasodha, Matt and Jose and it was a great opportunity to catch up with both retailers and industry colleagues.
This time the popular catwalk shows were back and several times a day a parade of adorable and impeccably dressed little ones strutted their stuff down the catwalk. A few pairs of Froddo boots even made it into the show. The stage also hosted a range of talks and we were delighted to feature in industry consultant Fiona Coleman's presentation on what to look out for in AW18/19. She gave Froddo's metallic green Chelsea boots a special mention in the 'Luna' section of her prediction of colour and trends. Froddo also featured in her article for the latest issue of CWB magazine, which was given out to Bubble attendees. This highlighted five important colour stories for next Autumn/Winter and highlighted Froddo's new red biker boots and both the purple and metallic green Chelsea boots.
Popular colours on the Froddo stand included the metallic Bordeaux herringbone pattern, the pewter silver, bronze and the pink/blue and grey glitter stars. Froddo's huge range of 'Froddotex' waterproof styles also attracted lots of attention.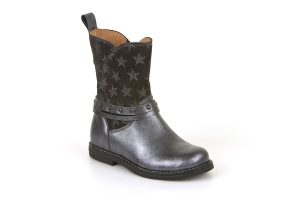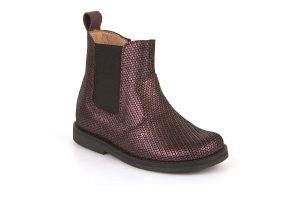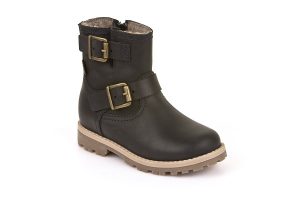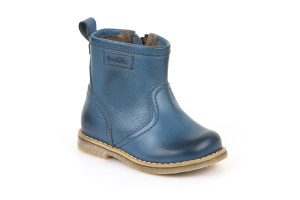 Our next big show will be Moda at the NEC Birmingham 18 – 20th February and we hope to see lots of you there.