Happy St Patrick's Day to everyone. Let's hope things continue to warm up nicely after the Beast from the East 2 hits us this weekend.
We just wanted to let you all know that we have Froddo Spring Summer stock available on the Froddo B2B website. If you need anything and order over the next few days we can get the stock to you before the Easter holidays.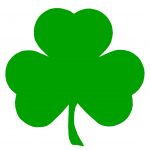 Have a lovely weekend.
Best Regards
Pauly and Katharine
Sales & Marketing Team
Kidsnewshoes.com Ltd
36 Selwyn Crescent
Hatfield
Hertfordshire
AL10 9NN
Tel: 01707 888388
E: info@kidsnewshoes.com