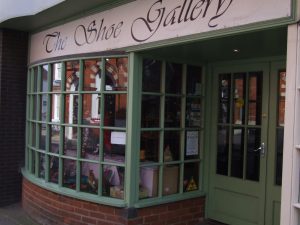 Earlier in 2017 one of Froddo UK customers, Andrew Elhinn @ Shoe Gallery in Lewes, East Sussex was interviewed by Footwear Today's magazine editor Cheryl Taylor. The list of questions and answers were shown in the May 2017 issue.
Kindly tell us about your shop, its location and your customers?
We are well established family firm who pride ourselves on having shoes for everyone and to be able to get the right fit for everyone. Located in the historic and beautiful county town of Lewes in Sussex we cater for any age with children's, men's and women's departments
What made you decide to buy this brand?
When we decided to enter the murky world of children's shoes a few years ago we had seen Froddo shoes and had bought them for my eldest daughter. I was very impressed with the quality of their leathers and Froddo manufactures the range of more interesting colours that our customers demand. The company was at the top of the list of companies to stock.
How does this brand compare with other brands in the same category you stock/have stocked?
Froddo always are our top selling fashion brand every season, and are making steady progress in to our school shoe business. They are a firm favourite with our customers and are asked for constantly. When compared to less expensive brands they are nearly always chosen as the customers can see the quality.
Which styles have worked best for you?
We always do best with classic non-gimmicky designs in interesting colours and leathers. We always buy their classic T-bars and brogue boots in numerous colours every season.
Have you recommended the brand to other retailers?
I would always recommend this brand not only to other retailers but also to other parents as it is a brand my own children wear a lot.
Please tell about the service you receive from the manufacturer?
Pauly and the team are always happy to help and can sort any problem quickly and always get back to you. The stock arrives on time and of consistent quality.